The recession is commonly defined as "Two or more consecutive quarters of a shrinking economy."  During the month of March 2001, the world's largest economy – The United States of America – began experiencing a downturn, leading into a recession. ("Economists call it recession").  In comparing previous recessions that occurred, it appears that similar patterns exist also in the 2001-2002 recession.  Such patterns start with increasing interest rates by the Federal Reserve Open Committee, proceeded by growth slowdowns, the fall of real output, and eventually the rise in unemployment.  According to Robert E. Scott and Christian Weller, "further increases in real short – term interest rates herald a slowdown."  Further evidence that suggests a recession was on the horizon was information released from the National Bureau of Economic Research that states, "A peak marks the end of an expansion and the beginning of a recession."(The Business Cycle Peak, March 2001.) During an expansion, however the economy is experiencing normalcy, and during this period the economy is between a trough and peak.
The National Bureau of Economic Research, however, defines a recession as, " a significant decline in activity spread across the economy, lasting more than a few months, visible in industrial production, employment, real income and the wholesale-retail trade." (the Business Cycle Peak.)  Therefore, when a peak date was determined in March 2001 it marked the end of an expansion that began in March 1991, and hence the beginning of a recession. This marked the end of the longest economic expansion that lasted ten years of rising incomes and employment.  Because the longest economic expansion came to an end this led to lower incomes and higher unemployment rates. Employers thus required fewer employees which leads to fewer employed people and a higher unemployment rate.
Don't use plagiarized sources. Get Your Custom Essay on
Economic Analysis of the 2001-2002 Recession
Just from $9/Page
Recessions, however, have been noted to last for an average of between eight to eleven months. It is also noted that around the time when the Federal Reserve ratcheted up interest rates during 1999 and 2000 the economy noticed a slowdown.  In addition to this, however, several other factors have contributed to the 2001-2002 recession.  Factors such as the erosion of consumer confidence, rising energy prices, and stock market instability, as well as the effects of the terrorist attacks of September 11th 2001, and technological change and productivity can also be viewed when discussing the causes that led to the recession.
With talks of a recession prevalent in the air by March 2001, consumer confidence became further eroded.  Furthermore, even before the recession, the stock market was down since the beginning of the year 2000, thus reducing the ability and/or willingness of investors and the holders of company stock to participate in the ongoing credit expansion. When the United States stocks resumed trading after a four-day close due to the September 11th 2001 terrorist attacks, the stocks were sharply lower in the first hour of trading.  This delicate state of the stock market added to the erosion of consumer confidence and therefore hurt consumer spending. Consumer spending, however, fuels two-thirds of the United States economy.  Boosting consumer confidence therefore is quintessential to the ending of the recession.
Upon sighting a major slowdown in 2001, Alan Greenspan, Chairman of the Federal Reserve, took action by trying to curb this slowdown through introducing a series of interest rates cuts. The first cut was a full percentage point.  According to Greenspan, "economic growth was close to "stalling out"…" Because of this, the Federal Reserve was ready to continue cutting rates to enhance the economy and hopefully prevent it from falling into a recession.  By May 2001, five tax cuts had already been undertaken, all in an effort to boost the United States economy.  On May 15th 2001, the Federal Reserve policymakers cut interest rates by half a percentage point.  This cut, however, only "seesawed" the United States stock markets, "after the announcement and were little changed at the closing bell." according to CNN Money.( Fed Cuts Rates ½ point.)
On the dawn of the terrorist attacks on September 11th 2001, the Federal Reserve yet again cut interest rates half a percentage point on September 17th 2001.  This was also in an effort to boost the United States economy, as well as the stock market in light of, "the worst terrorist attacks ever against the United States."(Feds Cut Rates Again)  This half a percentage point tax cut, being the eighth for the year, was announced an hour before the U.S. stock market reopened after a four-day close, their longest since the Great Depression.  In a statement the Federal Reserve policymakers said, "They will continue to supply unusually large volumes of liquidity to the financial markets…"(Fed Cuts Rates Again.) Since the Federal Reserve "sets the tone" because of its interest rate policy and its control over bank reserves, the level of liquidity is in part due to policies made by the Federal Reserve.
It is noticed, therefore, "that a reduction in liquidity growth occurred when the Federal Reserve hiked short-term interest rates, and did not actively promote the money supply growth in 2000." (Steve Saville)  Because of the aforementioned, further efforts to try and increase the volumes of liquidity were introduced.  In addition, reduced liquidity leads to lower asset prices, which in turn leads to further reduction in liquidity, therefore an increase in the volumes of liquidity will help, restore stock market functioning.
With an already struggling economy, the terrorist attacks of September 11th 2001 confirmed that the United States was in a recession.  The U.S. unemployment rate skyrocketed. It is noticed that employment peaked in March 2001 and subsequently declined through January 2002. (Employment Situation Summary.) February 2002 marked the first increase in employment in seven months.  In a Labor Department report ending September 22nd 2001, it reported, "New jobless claims jumped by a seasonally adjusted fifty eight thousand to four hundred and fifty thousand.  This marked the highest level of unemployment since July 25, 1992.  Evidence shows, however, that in the wake of the terrorist attacks those figures revealed the first wave of layoffs stemming from the attacks.
The second wave of layoffs came with a fury from the travel and tourism industry, which was severely impacted.  With airliners grounded for days, and consumers afraid to fly, this meant bad business for the airline industry.  Economist Bill Cheney was quoted as saying, "nothing dampens consumer confidence and spending like job losses, even if you aren't the one losing the job." (US unemployment rockets.)  This effect was felt through the U.S. economy with consumers' reduction in spending, vacations and flying.  This effect thus led to a ripple effect that was further felt in the support industries and then passed on to the rest of the economy. Also, because of economic integration and increased globalization, the effects of the slowdown of the U.S. economy were felt in many other parts of the world such as Latin America, Europe and some Asian countries.  Furthermore, Japan has also experienced a recession and some of the factors are due to the downturn of the U.S. economy, their biggest trading partner.  According to Jonathan Watts for Guardian Unlimited, reports the Japanese Government has stated, "The country is in its deepest recession since the second world war."  The terrorist attacks of September 11th were also felt in the tourist and aviation industries in Japan.(Jonathan Watts.)
Furthermore, by the month of October 2001, a noticeable fall in U.S. employment had occurred.  Figures supporting this unemployment rate showed a rise from "4.9 percent in September to 5.4 percent in October." (US unemployment rates rockets.)  These figures released in October were the first to show the effects of the terrorist attacks of September 11th 2001. "This rate of unemployment was the biggest one-month rise in twenty -one years, as well as the highest rate since December 1996, reported the Labor Department." (US unemployment rockets.)  These job losses in October were felt across most industry groups, with noticeably larger declines in the manufacturing and services sector.  Figures from the Labor Department showed a one hundred and eleven thousand job losses to the service industry, while the manufacturing sector saw employment fall by one hundred and forty two thousand.  This marked the fifteenth consecutive month of factory job losses.  Economist Ken Mayland said, "Companies are in survival mode and they are cutting jobs to control costs." (US unemployment rockets.)  This was certainly true because job cuts and layoffs were felt in most industries throughout the United States.
Furthermore, Alan Greenspan, Chairman of the Federal Reserve, though pessimistic about the short- term effects on the economy brought on by the terrorists attacks was optimistic about the long -term. Production was cut short after the shutdown of American air travel and even stricter border restrictions.  All this was in an effort to secure the nation from further terrorist attacks.  Security at airports was beefed up, in addition to longer lines before getting on board an airplane.  Government spending was increased to improve the nation's security by introducing military presence at the airports.  Intelligence was also to be improved making government increase their major roles of securing the nation. This, even though in an effort to safeguard citizens made everyone nervous and thus led to a further erosion of consumer confidence.
In addition, the overall level of activity was declined in the U.S. since traumatized consumers stayed glued to their television rather that venture outdoors at shopping malls.  It was also reported that in the wake of the terrorist attacks that automakers closed some plants in the weeks that followed the attacks, paring production.   Because consumer confidence was hurt both motor vehicles and major chain stores sales experienced a noticeable fall.
Further effects of the terrorist attacks were on the financial markets because telecommunications, as well as the trading ability was severely hurt.  In addition, the terrorist attacks also disrupted payment transfers usually measured in trillions of dollars. (Greenspan on Economic Effects of Terrorist Attacks.)  This drawback was centered in the banks.  The Federal Reserve, however, met this needs through, "lending at the discount window and infusion of funds through open market operations."(Greenspan on Economic Effects of…) Furthermore, according to Greenspan, "For the longer term, prospects for continued rapid technological advance and associated faster productivity growth are scarcely diminished."(Greenspan on Economic Effects..)
Fiscal Policy is the federal government's decisions about the amount of money the government spends and collects in taxes to achieve a full employment and non-inflationary economy.  Vice President Cheney said, " A new report proves Bush's tax relief eased the recession and saved thousands of jobs" (New Economic Report Shows Tax Relief.)  In addition, a CEA report states that the tax relief provided powerful stimulus for the future, with reductions in marginal tax rates.(New Economic Report..)  Such reductions improved incentives and left a greater share of money in the hands of Americans to spend on consumption.  This was the intention of President Bush to stimulate consumer confidence in order to resume spending and further enhance the economy.  The timing of the tax rates, however, added noticeable economic stimulus by boosting consumer's purchasing power.
Further efforts by President George. W. Bush to enhance the economy came on Thursday 1st November 2001 in the form of a one hundred million dollar stimulus package aimed to revive the country's economy.  This package came after the release of data that revealed U.S. output had shrunk for the first time in eight years.  Other statistics showed that the Gross Domestic Product, which is the total market value of all final goods and services produced within a country in one year, fell by 0.4 percent during July to September.  In the previous quarter the Gross Domestic Product rate of 0.3 percent was the smallest since the first quarter of 1991 when the country was suffering its last recession.
At the start of the economic year 2002, talks of the recession varied.  Greenspan noted, "Rapid response times are a result of technological advances."   Economists and government officials believe that the recession was almost to a complete end, though they are unsure of how strong the recovery will be.  The tax cut made by President Bush was hailed for the modest but high rate at which the economy is growing.  The economy, however, is not out of the complete dark as yet since problems with economic weakness abroad and the unemployment rate that remains high even in light of the recovery.
The Bureau of Economic Analysis released data in February 2002 that stated personal income increased $49.9 billion, and disposable income increased $49.5 billion.  Personal consumption expenditure also increased by $44.6 billion.  The fourth and final quarter of 20011 the Gross Domestic Product increased at an annual rate of 1.7 percent. (Bureau of Economic Analysis.)
The U.S. economy was said to be at the end of the recession on March 3, 2002, by Alan Greenspan.  Greenspan told Senate Bank Committee members that, "The recent evidence increasingly suggests that an economic expansion is already underway although an array of influences unique to this business cycle seems likely to moderate the speed."(Hagenbaugh and Hager.)
Before Greenspan's testimony about the end of the recession, the government also released good news about the economy.  The Commerce Department released figures that showed a rise in productivity to a 5.2 percent during the last three months of 2001.  According to economists productivity did not decline as it did in the 1990-1991 recession or as it usually does in previous recessions.  Higher levels of productivity was accomplished with fewer workers bringing down unit labor costs by 2.7 percent during the fourth quarter – October to December 2001.  In addition, jobless claims that peaked due to the September 11th terrorist attacks have recently been down 30 percent.
Furthermore, unemployment benefits have also been down by about 15 percent since a peak in November.  Economist Lisa Anderson with Economy.com said, the aforementioned trends, "indicate the pace of layoffs is slowing, but that the pace of the job creation is still relatively anemic. (Hagenbaugh and Hager.)
In conclusion, it seems that our capitalist economy does not stay very long in a recession and the normal occurrence is for the economy to grow.  When a downturn happens, adjustments in asset prices and interest rates seem to revive economic growth once again.  However, one theory says, "The capitalist system does not work properly and that the only way to prevent it from repeatedly collapsing is for politicians and bureaucrats to continually monitor and intervene to keep it working."(What caused the recession.)  It is, however, known that a typical U.S. recession lasts between eight to eleven months.  Even the collapse of Enron, and the "War on Terrorism" could not keep the U.S. economy down for long.
So after all the whispers and worry about the state of the economy, finally the U.S. economy did the only thing left to do, climb back up. "What recession?" were the words heard everywhere I went.  Seems the only trouble I experienced was buying the right presents at a bargain price for friends and family.  E-tailers would also share this same expression.  According to the United States Department of Commerce, e-commerce sales gained 19.3 percent.  So while the recession has been declared over, for some it never started.
Works cited
Bureau of Economic Analysis. 2002. "National Accounts Data."  28/29 March 2002 http://www.bea.doc.gov/bea/dn1.html
"Economists call it recession." 26 November 2001.  CNN Interactive. http://money.cnn.com/2001/11/26/economy/recession/index.htm
"Employment Situation Summary."  http://www.bls.gov.news.release/empsit.nr0.htm
"Fed cuts by half point." CNN Interactive. 6 Nov. 2001
---
Are you busy and do not have time to handle your assignment? Are you scared that your paper will not make the grade? Do you have responsibilities that may hinder you from turning in your assignment on time? Are you tired and can barely handle your assignment? Are your grades inconsistent?
Whichever your reason is, it is valid! You can get professional academic help from our service at affordable rates. We have a team of professional academic writers who can handle all your assignments.
Plagiarism free papers
Timely delivery
Any deadline
Skilled, Experienced Native English Writers
Subject-relevant academic writer
Adherence to paper instructions
Ability to tackle bulk assignments
Reasonable prices
24/7 Customer Support
Get superb grades consistently
Online Academic Help With Different Subjects
Literature
Students barely have time to read. We got you! Have your literature essay or book review written without having the hassle of reading the book. You can get your literature paper custom-written for you by our literature specialists.
Finance
Do you struggle with finance? No need to torture yourself if finance is not your cup of tea. You can order your finance paper from our academic writing service and get 100% original work from competent finance experts.
Computer science
Computer science is a tough subject. Fortunately, our computer science experts are up to the match. No need to stress and have sleepless nights. Our academic writers will tackle all your computer science assignments and deliver them on time. Let us handle all your python, java, ruby, JavaScript, php , C+ assignments!
Psychology
While psychology may be an interesting subject, you may lack sufficient time to handle your assignments. Don't despair; by using our academic writing service, you can be assured of perfect grades. Moreover, your grades will be consistent.
Engineering
Engineering is quite a demanding subject. Students face a lot of pressure and barely have enough time to do what they love to do. Our academic writing service got you covered! Our engineering specialists follow the paper instructions and ensure timely delivery of the paper.
Nursing
In the nursing course, you may have difficulties with literature reviews, annotated bibliographies, critical essays, and other assignments. Our nursing assignment writers will offer you professional nursing paper help at low prices.
Sociology
Truth be told, sociology papers can be quite exhausting. Our academic writing service relieves you of fatigue, pressure, and stress. You can relax and have peace of mind as our academic writers handle your sociology assignment.
Business
We take pride in having some of the best business writers in the industry. Our business writers have a lot of experience in the field. They are reliable, and you can be assured of a high-grade paper. They are able to handle business papers of any subject, length, deadline, and difficulty!
Statistics
We boast of having some of the most experienced statistics experts in the industry. Our statistics experts have diverse skills, expertise, and knowledge to handle any kind of assignment. They have access to all kinds of software to get your assignment done.
Law
Writing a law essay may prove to be an insurmountable obstacle, especially when you need to know the peculiarities of the legislative framework. Take advantage of our top-notch law specialists and get superb grades and 100% satisfaction.
What discipline/subjects do you deal in?
We have highlighted some of the most popular subjects we handle above. Those are just a tip of the iceberg. We deal in all academic disciplines since our writers are as diverse. They have been drawn from across all disciplines, and orders are assigned to those writers believed to be the best in the field. In a nutshell, there is no task we cannot handle; all you need to do is place your order with us. As long as your instructions are clear, just trust we shall deliver irrespective of the discipline.
Are your writers competent enough to handle my paper?
Our essay writers are graduates with bachelor's, masters, Ph.D., and doctorate degrees in various subjects. The minimum requirement to be an essay writer with our essay writing service is to have a college degree. All our academic writers have a minimum of two years of academic writing. We have a stringent recruitment process to ensure that we get only the most competent essay writers in the industry. We also ensure that the writers are handsomely compensated for their value. The majority of our writers are native English speakers. As such, the fluency of language and grammar is impeccable.
What if I don't like the paper?
There is a very low likelihood that you won't like the paper.
Reasons being:
When assigning your order, we match the paper's discipline with the writer's field/specialization. Since all our writers are graduates, we match the paper's subject with the field the writer studied. For instance, if it's a nursing paper, only a nursing graduate and writer will handle it. Furthermore, all our writers have academic writing experience and top-notch research skills.
We have a quality assurance that reviews the paper before it gets to you. As such, we ensure that you get a paper that meets the required standard and will most definitely make the grade.
In the event that you don't like your paper:
The writer will revise the paper up to your pleasing. You have unlimited revisions. You simply need to highlight what specifically you don't like about the paper, and the writer will make the amendments. The paper will be revised until you are satisfied. Revisions are free of charge
We will have a different writer write the paper from scratch.
Last resort, if the above does not work, we will refund your money.
Will the professor find out I didn't write the paper myself?
Not at all. All papers are written from scratch. There is no way your tutor or instructor will realize that you did not write the paper yourself. In fact, we recommend using our assignment help services for consistent results.
What if the paper is plagiarized?
We check all papers for plagiarism before we submit them. We use powerful plagiarism checking software such as SafeAssign, LopesWrite, and Turnitin. We also upload the plagiarism report so that you can review it. We understand that plagiarism is academic suicide. We would not take the risk of submitting plagiarized work and jeopardize your academic journey. Furthermore, we do not sell or use prewritten papers, and each paper is written from scratch.
When will I get my paper?
You determine when you get the paper by setting the deadline when placing the order. All papers are delivered within the deadline. We are well aware that we operate in a time-sensitive industry. As such, we have laid out strategies to ensure that the client receives the paper on time and they never miss the deadline. We understand that papers that are submitted late have some points deducted. We do not want you to miss any points due to late submission. We work on beating deadlines by huge margins in order to ensure that you have ample time to review the paper before you submit it.
Will anyone find out that I used your services?
We have a privacy and confidentiality policy that guides our work. We NEVER share any customer information with third parties. Noone will ever know that you used our assignment help services. It's only between you and us. We are bound by our policies to protect the customer's identity and information. All your information, such as your names, phone number, email, order information, and so on, are protected. We have robust security systems that ensure that your data is protected. Hacking our systems is close to impossible, and it has never happened.
How our Assignment  Help Service Works
You fill all the paper instructions in the order form. Make sure you include all the helpful materials so that our academic writers can deliver the perfect paper. It will also help to eliminate unnecessary revisions.
2.      Pay for the order
Proceed to pay for the paper so that it can be assigned to one of our expert academic writers. The paper subject is matched with the writer's area of specialization.
3.      Track the progress
You communicate with the writer and know about the progress of the paper. The client can ask the writer for drafts of the paper. The client can upload extra material and include additional instructions from the lecturer. Receive a paper.
4.      Download the paper
The paper is sent to your email and uploaded to your personal account. You also get a plagiarism report attached to your paper.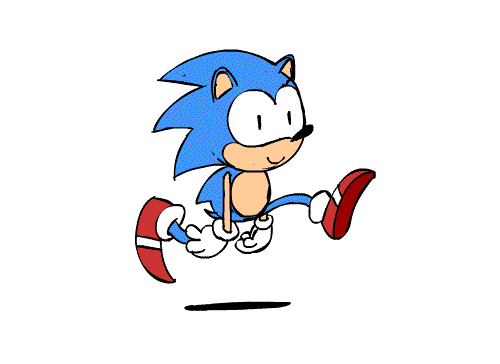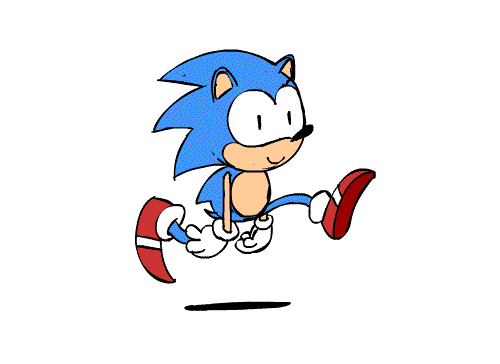 PLACE THIS ORDER OR A SIMILAR ORDER WITH US TODAY AND GET A PERFECT SCORE!!!
---