This report is based on an experiment that investigated the relationship between prey availability and habitat selection in tiger sharks of Shark Bay, Australia.  Methods of observation such as acoustic tracking and 'Crittercam' were used to collect habitat preference and foraging data over a period of two years.  The data collected was compared to that which was predicted by the correlated random walk and randomization method models and ultimately came to the conclusion that tiger sharks of Shark Bay, Australia have an affinity for shallow habitats where prey is readily available.  The study also expanded into observing the foraging behaviour of tiger sharks, and did finally conclude that they were more likely to attack prey stealthily than head on.
The ability to study habitat usage and foraging behaviour of top predators gives us some insight into their community structure, as well as the community structure of those species that hold a risk of being predated.  If it is possible to determine why a species selects a certain habitat or method of foraging, it would give scientists a basis to predict the effects of unpredicted human and environmental interaction.  There is not currently much data to analyze because of the insufficient means of studying a given specimen.  They are usually hard to find, or in very small populations, and can also be spread out over a large area, making study very difficult.  This study set out to test new means of observing foraging behaviour and habitat selection of the tiger sharks of Shark Bay, Australia.
Don't use plagiarized sources. Get Your Custom Essay on
Habitat Preference In Tiger Sharks Of Shark Bay
Just from $9/Page
Shark Bay was chosen as a study site because the resident population of tiger sharks does not face any risk of predation.  They are, in fact, the primary predators of dugongs and sea turtle, and though they do not predate bottlenose dolphins, their habitat selection is indirectly influenced because of the risk of predation.  By understanding the habitat use of the tiger sharks of Shark Bay, and consequently their prey, it would facilitate scientists' ability to understand the whole ecosystem.
There have been previous attempts at tracking large predators; only the sample sizes were too small which resulted in an oversimplification of the expected movement.  These findings did not translate well when attempting to predict predator movement on a smaller scale.  In order to accurately record and predict a specimen's travel path, large sample sizes as well as accurate tracking are essential.  These previous attempts also did not take into account a species' habitat preference.  If there were no factors which influenced habitat use, the travel paths would be much more random.
Habitat selection is influenced by a number of factors such as competition for food sources or risk of being predated, but the availability of food has been identified as a primary reason for most species to select a given habitat.  This study hypothesizes that since there is no risk of predation on the tiger sharks of Shark Bay; food availability is the main reason for their habitat usage.  This point is echoed in the secondary study that focuses on population in relation to seasonally abundant food sources.  Digestive analysis of tiger sharks has determined that they predate different species based on availability, and also that they may travel to locations of known seasonally abundant food sources (Heithaus 2001).  This study focuses on the general biology of tiger sharks in the Shark Bay ecosystem such as age, size, sex, diet, and also the annual water temperature on their habitat location (Heithaus 2001).
There have not yet been many studies done on top marine predators, and of those, foraging behaviour was measured only by stomach contents, and by a shark's reaction after an attack or being caught (Heithaus et al. 2002).  "Crittercam" is a significant development in third party monitoring, it is a small camera that is placed on the dorsal fin so as not to cause the shark too much discomfort.
The purposes of this study were to ultimately develop new methods of observation, develop a model to predict tiger shark movement, determine if food availability actively influences habitat selection, and to investigate tiger sharks' foraging behaviour.
The study site used was Shark Bay, located on the west coast of Australia, just north of Perth.  Shark Bay has the most extensive seagrass shoals in the world at a relatively shallow depth (6m – 15m).  For the purposes of this study, shallow habitats were classified as those under 4m deep, and deep as those above 4.5m deep (Heithaus et al. 2002).
To test for prey availability, 10 study zones (called transects) were chosen just off Monkey Mia in Shark Bay.  These transects were polled 2 – 3 times per week from March 1997 until May 1999, and the quantity of available prey was recorded.  These included turtles and seabirds within 30m of the boat, digongs within 100m and snakes within 5m (Heithaus et al. 2002).
Of the three methods used to measure habitats, the first was by catching and tagging tiger sharks.  Tiger sharks were caught on drumline baited with Australian salmon.  They trolled about 0.7m apart at a depth anywhere from 0.7m – 2m.  Once a tiger shark was caught, the sex was noted, the weight and length were measured, and it was tagged and released.  This in itself was not an accurate measure to compare habitats because of the difference in catch radii and the possibility or bait loss (Heithaus et al. 2002).
Another method used to measure tiger shark habitat was acoustic tracking.  Any shark that was swimming powerfully once caught was chosen for this method; in total there were eight.  Once the tiger shark was caught it was brought alongside the boat and inverted until it entered a state of tonic immobility (Heithaus et al. 2002).  A transmitter covered in seven parts beeswax to three parts paraffin wax was then inserted into the peritoneal cavity through a 10cm incision.  This was accomplished within five minutes of the shark becoming immobile, and the shark was released within fifteen minutes.  Every five minutes thereafter, the scientists used a directional hydrophone and receiver, to record the distance from and direction to the shark, as well as the position of the boat using GPS (Heithaus et al. 2002).
Powerful sharks were also chosen for Crittercam deployment.  Crittercam is a small, dorsal-mounting camera that records a shark's movements with full sound and also temperature and depth readings.  Once deployed, the shark was tracked using acoustic tracking as described above, and temperature and depth readings were taken every 2 – 7 seconds.  Crittercam is capable of correcting any miscalculations of the acoustic tracking system.  Crittercams were either dislodged by the shark, or released automatically through a burnwire system where magnesium has dissolved in seawater.  Once disengaged from the shark, the camera floated to the surface and was easily recovered using a VHF tracking signal (Heithaus et al. 2002).
Two methods to measure habitat use and displacement were developed.  These methods allowed researchers to extrapolate many possible paths from one observed path and to assign probability to a shark's habitat preference.  The first method is called Correlated Random Walk (CRW).  This method assigns a vector to the average distance and direction traveled between measurements taken at five-minute intervals.  When generating a random path, the vectors were reordered while maintaining the distance traveled, but each connecting angle was chosen randomly.  The 45° bins were chosen based on probability of observed shark movement, while the actual angle was chosen at random from within the bin.  This method allows for a very random path generation, and a very vague habitat distribution as a 'bubble' is generated surrounding the original path.  The second method is called Randomization Method (RZ).  This method, again, assigns a vector to the average distance and direction, however when generating a random path, the vectors maintain their length and angle.  These generated paths hold more true to the original, but could also be inaccurate at identifying habitat selection if a specimen were to travel straight through an area (Heithaus et al. 2002).
The foraging behaviour of tiger sharks was studied using twenty-two Crittercam deployments.  Positive foraging behaviour was indicated by ingestion of prey, the sighting of possible prey directly after a burst swim, the pursuit of potential prey, any audio evidence indicating that the tiger shark had bitten prey, any video evidence which demonstrated a tiger shark biting prey, and the observation of any animal material being expelled from the gills after any audio or visual indications (Heithaus et al. 2002).
The prey availability data that was collected indicated that tiger shark prey was significantly more distributed through shallow water than deep water.  Dugongs were 3 – 4 times more abundant in shallow water than in deep, sea birds were 4.5 – 8.4 times more abundant in shallow water than in deep, while turtles showed a slightly more even distribution, being only 1.7 – 2.9 times more abundant in shallow water than in deep water (Heithaus et al. 2002).
The observation of 45 tiger sharks' paths indicated a northward movement, with a tendency towards the east.  While some of the sharks remained in one area making many turns, the majority of them were observed traveling long distances.  It should also be noted that even with different starting points; there were sharks whose paths followed very closely.  Gender and water pressure were ruled out as factors affecting speed and displacement by using linear regression, however, total length was a factor that was found to affect the speed and overall displacement of tiger sharks (Heithaus et al. 2002).  Tiger sharks did show a preference for shallow habitats, roughly 36% of their time was spent in shallow water, which was much more than expected from estimations using both CRW and RZ techniques (Heithaus et al. 2002).  RZ estimated that 23 sharks would show no habitat preference, 19 would show preference for shallow waters and 3 would prefer deeper habitats.
Additionally to Cartesian movement, tiger sharks demonstrated vertical movement, which scientists have termed 'bouncing'.  Bouncing is shown in tiger sharks as they swim at a shallow depth for a short time, followed by a very rapid descent and a lengthy ascent back to shallow depths.  The average bounce lasts for approximately 4.3 minutes and occurs at a rate of 14 bounces per hour in most tiger sharks (Heithaus et al. 2002).
Roughly half of observed tiger sharks demonstrated foraging activity.  Only one shark demonstrated scavenging while a great majority used bust swims as means of attack.  Most of the burst swims occurred as descents from the surface, few were successful as it was shown that tiger sharks did not readily chase their prey after they had begun to flee.  Seldom did tiger sharks actively attack their prey head on; their main tactics included benthic foraging (slow descent from the surface) and burst swims.
Habitat use of the tiger shark is directly correlated to their diet while foraging behavior is evident in their interaction with prey.  Tiger sharks have select a habitat based on the availability of potential prey. Tiger sharks prey on major sea grazers like dugongs and turtles, as well as sea birds and sea snakes that are all readily found in shallow habitats.  Foraging behavior is also observed in tiger sharks, in one of the studies conducted, tiger sharks had consumed all of the feeds in 10 events in only 27 hrs, as compared to the 49 hrs it took for the white shark (Cacharodoncarcharias) to accomplish the same.  Another foraging trait exhibited by tiger sharks is that they did not engage in fast pursuit of their prey. Stealth tactics enable the successful attack on air breathing animals.  Also, vertical movements observed may be due to the detection of submerge or floating animal material.  There is, however, no clarity in the bouncing swim, energetic swimming as they move from the surface by the tiger shark as foraging behavior. Another finding is that water temperature did not influence habitat preference by the tiger sharks on either male or female but may have influenced their directional movement for the prey availability.  Therefore, provided insights that habitat use influenced availability of their prey through foraging behavior studied.
In terms of practical application, major conservation decisions must be based on informal and carefully analyzed facts before they are executed.  For example, a government or conservation agency may view tiger sharks as a major factor contributing to declining dolphin population in a certain region.  In efforts to help conserve the dolphins, tiger shark population must be altered to encourage them to find habitat elsewhere while allow dolphin population to recover, however, there can be underlying complex interaction between the prey-predator habitat location.
Altering a predator's habitat may mean destruction to the prey's feeding grounds as well. Food availability is one of the biggest factors affecting habitat selection by a species.  The prey and predator interaction is no exception.  Dolphins feed on sea grass creatures often found in shallow waters.  Tiger sharks, as a top predator, will follow its prey.  Therefore, both the prey and the predator can often be found in the same habitat.  In conclusion, the conservation decision must be further studied to eliminate the possibility of destructive actions that may harm an unintended target.  Additional studies must also be constructed to determine how other factors such as global warming and El Nino can affect tiger shark's diet and habitat use.  Since change in water temperature greatly affected the movements of aquatic species, it could be integrated into observations of how a top predator like the tiger shark would adapt.  This study will also help scientists understand how well species can adapt to these climate changes. These reaction can trigger certain decisions to be made, for example, if however water temperature brought about by global warming drastically effects these animals, the government can intensify its efforts to reduce emissions of green house gases and allow it to adapt to the climate changes relatively easy, then policies can be diverted to other programs.
There is a correlation between factors affecting the availability of catch rates of tiger sharks, temperature and time of the day may have effects on prey availability.  This study shows that catch rates are influenced by the availability of prey and that water temperature does not support catch results, but is rather linked to shark movement.  It found that major sea grazers are mainly consumed and that some other sea species living in shallow habitats are included in a tiger shark's diet, therefore high catch rates reflect the abundance of shark prey.  Prey availability was determined at the test sites, as well as capture and recapture rates of tiger sharks. Not all the studies conducted have supported the results found relating to the catch rate of tiger sharks, but some factors have been found which support the captivity rate. For example, the hook size and type of bait used greatly influenced the catch rate. Since tiger sharks influence prey behavior and availability of prey, the habit preference is evident and more studies or method should be used to obtain results.
LITERATURE CITED
Heithaus, M.G., Dill, L.M., Marshall, G.J. and Buhleier, B.  2002.  Habitat use and foraging behavior of tiger sharks (Galeocerdocuvier) in a seagrass ecosystem.  Marine Biology 140:237-248.
Heithaus, Michael R.  2001.  The biology of tiger sharks, Galeocerdocuvier, in Shark Bay, Western Australia: sex ratio, size distribution, diet, and seasonal changes in catch rates.  Environmental Biology of Fishes 61:25-36.
---
Are you busy and do not have time to handle your assignment? Are you scared that your paper will not make the grade? Do you have responsibilities that may hinder you from turning in your assignment on time? Are you tired and can barely handle your assignment? Are your grades inconsistent?
Whichever your reason is, it is valid! You can get professional academic help from our service at affordable rates. We have a team of professional academic writers who can handle all your assignments.
Plagiarism free papers
Timely delivery
Any deadline
Skilled, Experienced Native English Writers
Subject-relevant academic writer
Adherence to paper instructions
Ability to tackle bulk assignments
Reasonable prices
24/7 Customer Support
Get superb grades consistently
Online Academic Help With Different Subjects
Literature
Students barely have time to read. We got you! Have your literature essay or book review written without having the hassle of reading the book. You can get your literature paper custom-written for you by our literature specialists.
Finance
Do you struggle with finance? No need to torture yourself if finance is not your cup of tea. You can order your finance paper from our academic writing service and get 100% original work from competent finance experts.
Computer science
Computer science is a tough subject. Fortunately, our computer science experts are up to the match. No need to stress and have sleepless nights. Our academic writers will tackle all your computer science assignments and deliver them on time. Let us handle all your python, java, ruby, JavaScript, php , C+ assignments!
Psychology
While psychology may be an interesting subject, you may lack sufficient time to handle your assignments. Don't despair; by using our academic writing service, you can be assured of perfect grades. Moreover, your grades will be consistent.
Engineering
Engineering is quite a demanding subject. Students face a lot of pressure and barely have enough time to do what they love to do. Our academic writing service got you covered! Our engineering specialists follow the paper instructions and ensure timely delivery of the paper.
Nursing
In the nursing course, you may have difficulties with literature reviews, annotated bibliographies, critical essays, and other assignments. Our nursing assignment writers will offer you professional nursing paper help at low prices.
Sociology
Truth be told, sociology papers can be quite exhausting. Our academic writing service relieves you of fatigue, pressure, and stress. You can relax and have peace of mind as our academic writers handle your sociology assignment.
Business
We take pride in having some of the best business writers in the industry. Our business writers have a lot of experience in the field. They are reliable, and you can be assured of a high-grade paper. They are able to handle business papers of any subject, length, deadline, and difficulty!
Statistics
We boast of having some of the most experienced statistics experts in the industry. Our statistics experts have diverse skills, expertise, and knowledge to handle any kind of assignment. They have access to all kinds of software to get your assignment done.
Law
Writing a law essay may prove to be an insurmountable obstacle, especially when you need to know the peculiarities of the legislative framework. Take advantage of our top-notch law specialists and get superb grades and 100% satisfaction.
What discipline/subjects do you deal in?
We have highlighted some of the most popular subjects we handle above. Those are just a tip of the iceberg. We deal in all academic disciplines since our writers are as diverse. They have been drawn from across all disciplines, and orders are assigned to those writers believed to be the best in the field. In a nutshell, there is no task we cannot handle; all you need to do is place your order with us. As long as your instructions are clear, just trust we shall deliver irrespective of the discipline.
Are your writers competent enough to handle my paper?
Our essay writers are graduates with bachelor's, masters, Ph.D., and doctorate degrees in various subjects. The minimum requirement to be an essay writer with our essay writing service is to have a college degree. All our academic writers have a minimum of two years of academic writing. We have a stringent recruitment process to ensure that we get only the most competent essay writers in the industry. We also ensure that the writers are handsomely compensated for their value. The majority of our writers are native English speakers. As such, the fluency of language and grammar is impeccable.
What if I don't like the paper?
There is a very low likelihood that you won't like the paper.
Reasons being:
When assigning your order, we match the paper's discipline with the writer's field/specialization. Since all our writers are graduates, we match the paper's subject with the field the writer studied. For instance, if it's a nursing paper, only a nursing graduate and writer will handle it. Furthermore, all our writers have academic writing experience and top-notch research skills.
We have a quality assurance that reviews the paper before it gets to you. As such, we ensure that you get a paper that meets the required standard and will most definitely make the grade.
In the event that you don't like your paper:
The writer will revise the paper up to your pleasing. You have unlimited revisions. You simply need to highlight what specifically you don't like about the paper, and the writer will make the amendments. The paper will be revised until you are satisfied. Revisions are free of charge
We will have a different writer write the paper from scratch.
Last resort, if the above does not work, we will refund your money.
Will the professor find out I didn't write the paper myself?
Not at all. All papers are written from scratch. There is no way your tutor or instructor will realize that you did not write the paper yourself. In fact, we recommend using our assignment help services for consistent results.
What if the paper is plagiarized?
We check all papers for plagiarism before we submit them. We use powerful plagiarism checking software such as SafeAssign, LopesWrite, and Turnitin. We also upload the plagiarism report so that you can review it. We understand that plagiarism is academic suicide. We would not take the risk of submitting plagiarized work and jeopardize your academic journey. Furthermore, we do not sell or use prewritten papers, and each paper is written from scratch.
When will I get my paper?
You determine when you get the paper by setting the deadline when placing the order. All papers are delivered within the deadline. We are well aware that we operate in a time-sensitive industry. As such, we have laid out strategies to ensure that the client receives the paper on time and they never miss the deadline. We understand that papers that are submitted late have some points deducted. We do not want you to miss any points due to late submission. We work on beating deadlines by huge margins in order to ensure that you have ample time to review the paper before you submit it.
Will anyone find out that I used your services?
We have a privacy and confidentiality policy that guides our work. We NEVER share any customer information with third parties. Noone will ever know that you used our assignment help services. It's only between you and us. We are bound by our policies to protect the customer's identity and information. All your information, such as your names, phone number, email, order information, and so on, are protected. We have robust security systems that ensure that your data is protected. Hacking our systems is close to impossible, and it has never happened.
How our Assignment  Help Service Works
You fill all the paper instructions in the order form. Make sure you include all the helpful materials so that our academic writers can deliver the perfect paper. It will also help to eliminate unnecessary revisions.
2.      Pay for the order
Proceed to pay for the paper so that it can be assigned to one of our expert academic writers. The paper subject is matched with the writer's area of specialization.
3.      Track the progress
You communicate with the writer and know about the progress of the paper. The client can ask the writer for drafts of the paper. The client can upload extra material and include additional instructions from the lecturer. Receive a paper.
4.      Download the paper
The paper is sent to your email and uploaded to your personal account. You also get a plagiarism report attached to your paper.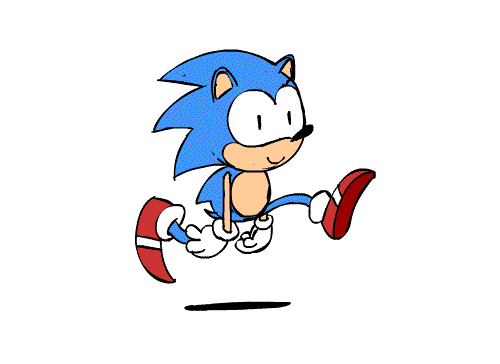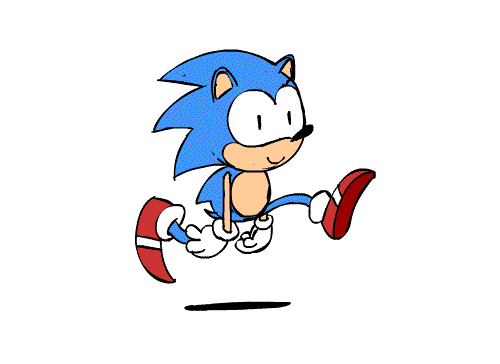 PLACE THIS ORDER OR A SIMILAR ORDER WITH US TODAY AND GET A PERFECT SCORE!!!
---